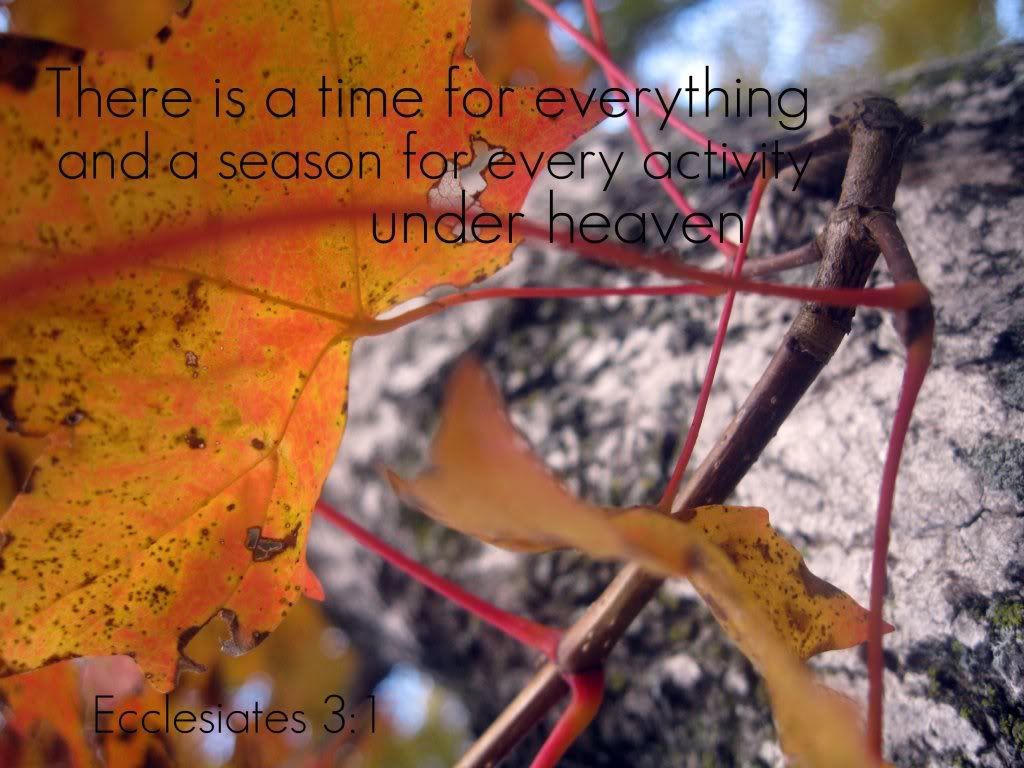 As school is starting back up and we are getting back into the swing of everything, I can't help but think about all the different seasons of life God has had me in. Looking back, I can see how and why God had me in every situation. I can see how I have learned and grown through each experience and I can also see how God has used me to help other people. Some of those things I wasn't completely happy about going through, however, now that I have seen the outcome from the other side, I am so glad that those things happened. We are all beginning a new season of life and sometimes it can be sad or a little nerve-wracking. But you can always know and trust that God has the best in store for your life. His times are the best times. He has you in every situation for a distinct purpose and whatever circumstance or situation God has you in, you can be okay with it. Because there is a time for everything. He may have you in a time of dancing or a time of mourning, but you can always know that it is His timing.
Ecclesiates 3:1-8
1 There is a time for everything,
and a season for every activity under heaven:
2 a time to be born and a time to die,
a time to plant and a time to uproot,
3 a time to kill and a time to heal,
a time to tear down and a time to build,
4 a time to weep and a time to laugh,
a time to mourn and a time to dance,
5 a time to scatter stones and a time to gather them,
a time to embrace and a time to refrain,
6 a time to search and a time to give up,
a time to keep and a time to throw away,
7 a time to tear and a time to mend,
a time to be silent and a time to speak,
8 a time to love and a time to hate,
a time for war and a time for peace.