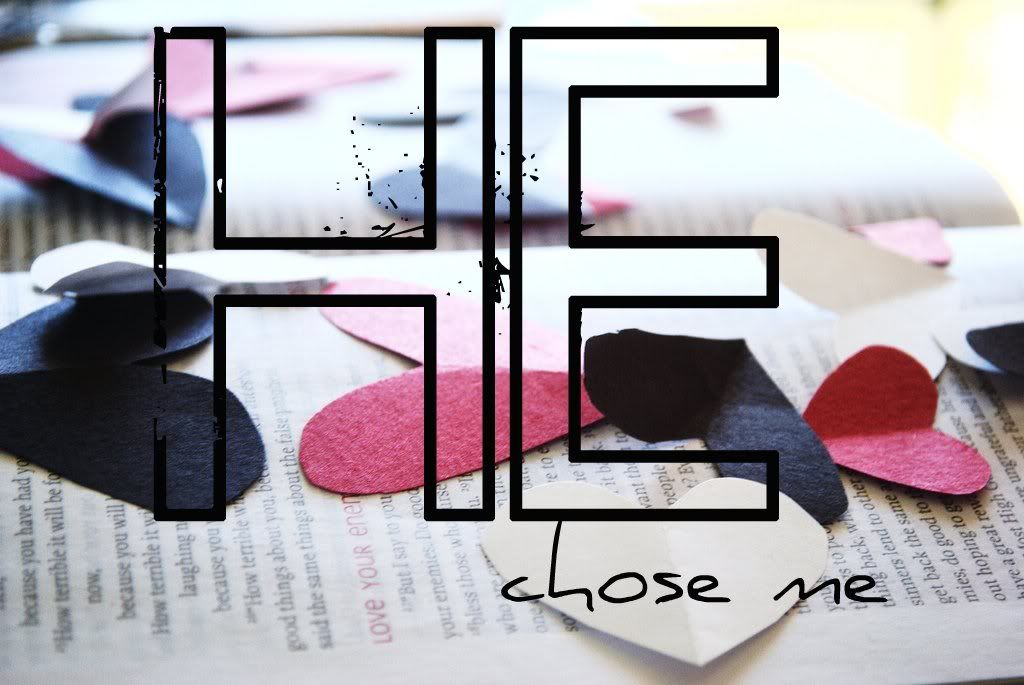 I might not seem like a very independent person. I have never really had a desire to live by myself. I like people. I love being around my family and friends. However, I can be kind of proud. I want to be able to do things and say, "Hey! Look what I did!" Sadly, that has sometimes transferred to my Salvation. I think, "I accepted Christ" "I repented of my sin" "I am following God" "Look what I have done". It's sad, really, because that, that is wrong. The one thing I can take credit for is sin. I am a sinner. The truth of the matter is, that is all I have done. Christ accepted me! Christ is living through me! Christ saved me! I am so in awe of the Lord. He chose me when I still thought I did not need Him. He is so worthy, I just want to shout it to the world. The Lord of all Creation has chosen me. He has chosen you! Isn't that amazing news? Praise Him today for all He has done.

Romans 5:6-8
You see, at just the right time, when we were still powerless, Christ died for the ungodly. Very rarely will anyone die for a righteous man, though for a good man someone might possibly dare to die. But God demonstrates his own love for us in this: While we were still sinners, Christ died for us.

Titus 3:4-6
But when the kindness and love of God our Savior appeared, he saved us, not because of righteous things we had done, but because of his mercy. He saved us through the washing of rebirth and renewal of by the Holy Spirit, whom he poured out on us generously through Jesus Christ our Savior, so that, having been justified by his grace, we might become heirs having the hope of eternal life.