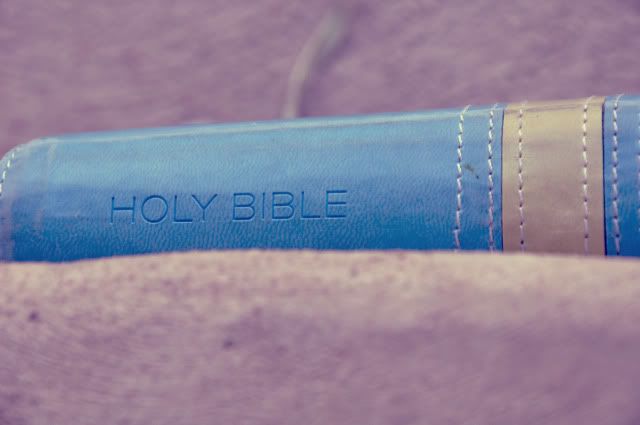 Proverbs 30:5-6
"Every word of God is flawless;
he is a shield to those who take refuge in him.
Do not add to his words,
or he will rebuke you and prove you a liar."


2 Corinthians 4:2

Rather, we have renounced secret and shameful ways; we do not use deception, nor do we distort the word of God. On the contrary, by setting forth the truth plainly we commend ourselves to everyone's conscience in the sight of God.
In order to share our faith and stand up for Christ in this world, we have to know God's Word. If we don't know exactly what the Bible says about
everything,
it is so easy for Satan to distort and confuse us about the truth. There are so many different religions and denominations, and it can be difficult to discern what is truth, and what is a distortion of the Word. Sometimes the kindest and most generous people don't really know the truth and don't have a true relationship with Christ. You can't just believe what I tell you, or what your pastor tells you, or what your best friend tells you. You have to know what
God
says. I can promise you that I will do my very best to share with you God's Word just as it is, but at the same time, I am not perfect. And the only real truth that you can accept for yourself is the Bible. I would strongly encourage you girls to memorize and meditate on certain verses that define your faith, and what God says about issues that you deal with regularly. Are you around people who think that there is no God? or people who believe you can earn your way to Heaven? Look up verses that address those issues, and memorize them. Prepare yourself to share what God really says in His Word. I know it may seem like we have talked about this a lot before, but I really do believe that as Christians it is our responsibility to fully know what we believe. God wants us to search and meditate on His Word, and if we ask Him, He will reveal His truth to us so that we can share our faith with others.
Have a wonderful day! (:
In His Love,
Jessica