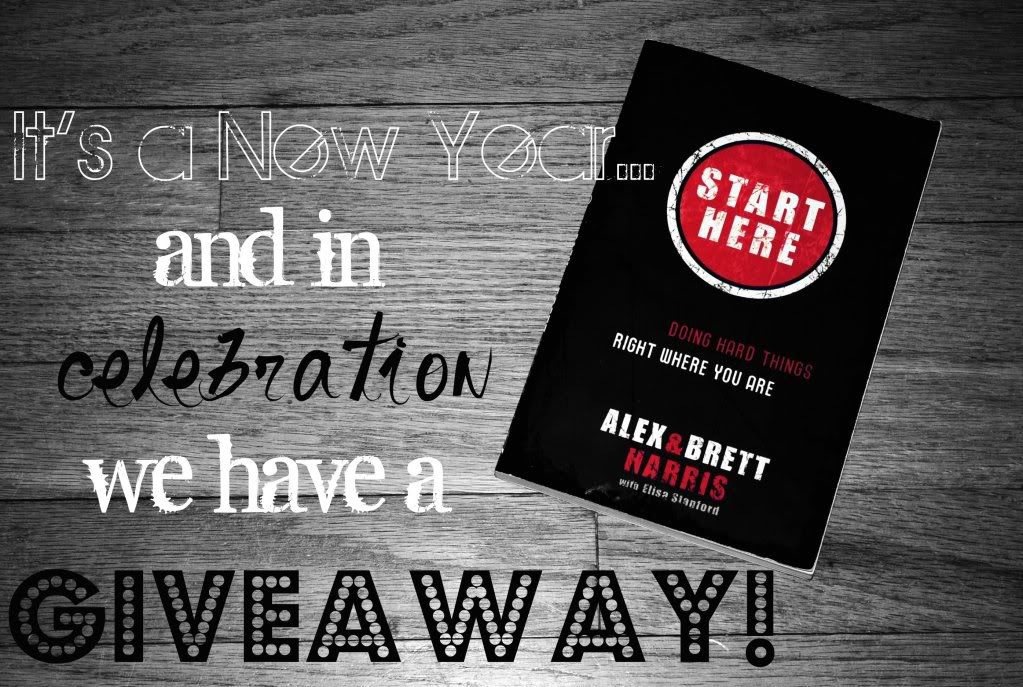 Happy New Year!! How do you like new template?
In honor of the new year, and the new changes here at iheart, we are having a giveaway!
I'm sure most of you have heard of the Harris boys, Alex and Brett, and probably even read their book, Do Hard Things.
We are giving away the sequel to Do Hard Things, Start Here. If you haven't read it already, it is an inspiring book that leaves you motivated to get out and do something great for Christ.
In addition to this awesome book, we are also giving away $10 to a store of your choice!
To enter, leave a comment below telling us something random about yourself! :) Don't forget to leave your email so we have a way to contact you when your name is chosen.
Additional entries:
Post about this giveaway along with a link back to iheart!
Comment below with a link to your post.
Winner will be chosen on
January 10th
using random.org.
Good luck!! :)