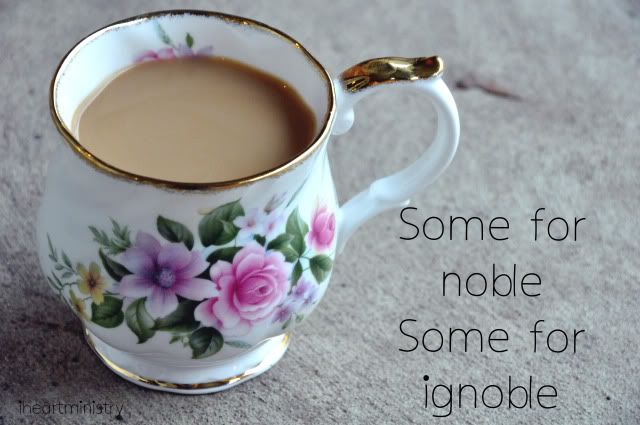 2 Timothy 2:20-21 (New International Version, 1984)
In a large house there are articles not only of gold and silver, but also of wood and clay; some are for noble purposes and some for ignoble. If a man cleanses himself from the latter, he will be an instrument for noble purposes, made holy, useful to the Master and prepared to do any good work.


As believers, we have to be ready and prepared at any time to be used by God. When we are not cleansed from ignoble purposes, our heart is in the wrong place and God cannot use us. As we take time to cleanse our life, we will see how our lives can be effective and purposeful on this earth. Maybe instead of not caring about that new girl at school, you will see it as an opportunity to share Christ. Is your life dirty and not so pure? Or are you living a holy life that God can use for His glory? Cleansing ourselves allows God to use us to do great things!
In His Love,
Jessica