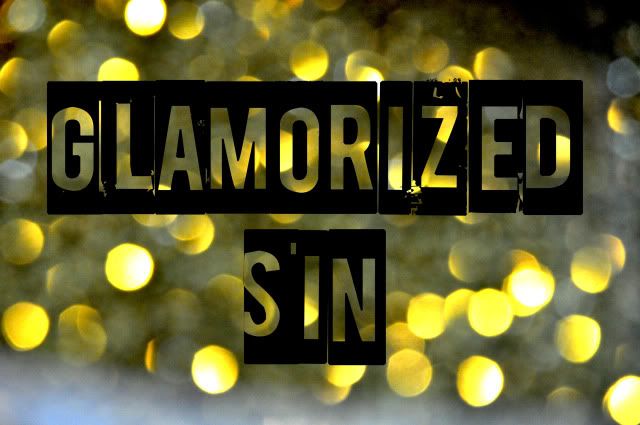 Have you ever noticed how
glamorous
and
exciting
the world makes sin seem? Last week, while at my grandparents house watching TV, there comes a commercial that made me sick to my stomach. Ever heard of Sister Wives? It's a show about a man who is technically married to only one person, but has 3 other "wives" through "spiritual union". During the course of the commercial, they show climatic moments in their lives that makes them seem completely normal. Um?? Hello. Why in the world is polygamy being glamorized this way? Why is sin being portrayed as something acceptable?
As believers, these kinds of things should bother us. That is not at all right. God created marriage to be between one man and one woman and not any other way.
This is just one example of how the world makes sin seem perfectly normal and fun. Satan is
all
over this. He is doing exactly what he loves- deceiving. We have to be careful as young women of God to guard our hearts and our minds against this. By not allowing ourselves to be manipulated or our mindset to be influenced by sin, we can keep ourselves pure for the Lord. There are so many things for us to guard against, because we live in a sinful world that doesn't love Christ. We will have many choices and decisions to make in the course of our life. The world will try to glamorize all the wrong things to get us to turn from the right.
2 Peter 3:17
Therefore, dear friends, since you have been forewarned, be on your guard so that you may not be carried away by the error of the lawless and fall from your secure position.
Be aware of the temptations of sin, and make a thoughtful decision to protect and guard yourself against them. Our God is with us wherever we are. Even though it may seem difficult to live a
set-apart
life for Christ,
we
can

do it.
We are made strong through our Lord and Savior and can fight against the sin in our lives!
Proverbs 16:17
The highway of the upright avoids evil;
those who guard their ways preserve their lives.
Proverbs 4:13
Hold on to instruction, do not let it go;
guard it well, for it is your life.
In His Love,
Jessica