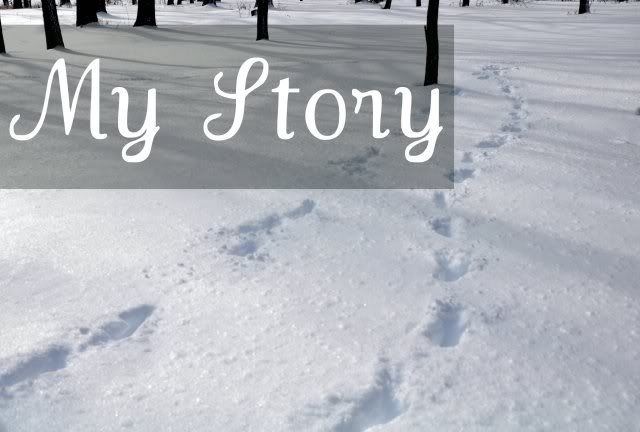 J
uly
23, 2000 I accepted Christ as my Savior. Just recently I was thrilled to find that date in one of my old baby books. I now have another birthday to celebrate! :) I remember sitting in our itty, bitty old house on our wooden bar stools in our kitchen asking my parents how to become a Christian. I was quite young, but I have no doubt that I made a real decision that day. A few months later, I was baptized by my old pastor and my daddy. I definitely remember that day too! :) It's a pretty thrilling experience to openly declare your choice for Christ in front of your church, and hearing people clap with joy because of your decision. If you haven't been
baptized, you are missing out on quite a blessing and I would strongly encourage you to!
L
ots
of years and experiences have gone by since then. I've become a sister to a few more kiddos, made best friends, spent months without my dad while he was in Iraq, bonded with friends in the same situation, and moved hundreds of miles from everything I had ever known in California to where I am now. All those things have shaped me and had an effect on who I am today. In 2004 we moved to the Midwest to be closer to family. We found a new church family and I went to a Christian school for the first time. I met Becky for the first time at church, where we figured out we both also went to the same school. :)
F
rom
the time I was about 8 years old to 11 I just remember being really involved in church activities and school. I was quite a stubborn little fireball of a child and often had long talks with my parents on controlling myself and being "quick to listen, slow to speak, and slow to become angry." I can tell you that without Christ, controlling my temper and my attitude would have been impossible. It wasn't until I was about 11 years old that I started really thinking about God and my relationship with Him. Yes, I knew all the right answers in Sunday School, but there was definitely something more than that. I began (trying) to read my Bible every day and really making an effort to heed His Word. At that point, I saw the distinct difference between having Jesus in your heart, and having Jesus in your heart and making Christ LORD of your life. You can be saved and not really let God control your life. I made a decision to allow God to change my heart to be more like Him and guide me in my life. That's when all of this Jesus stuff really had an impact on my life. My mom always says that she saw such a difference in my life when I started reading God's Word and allowing God to work in my life. The key was daily being in God's Word and having that personal relationship with Him.
S
ince
then, I have been striving to do the right thing and honor God with my life in all things. I am not perfect and I will never be. But that doesn't stop me from striving for perfection and constantly asking God to change my heart to become more like Him. It's a constant, continual process. I have grown so much these past few years, yet I'm not even close to where I can be.
2
years ago, Becky told me that we were going to start writing for a website called "iheart." And I was all, "Seriously?! You have GOT to be kidding me. I cannot do that." But lo and behold, I did, and it's become a huge part of my life. We have lost a few members of our little group, but Madi, Becky and I are such good, close friends and serving with them in this ministry has been such a fun, blessed adventure. :) We started this blog in summer 2009 and began trying to post everyday. That has been something that has stretched and grown me a lot, and I have high hopes to see this blog touch hundreds of hearts, and encourage girls like you to have a stronger relationship with your Savior.
A
s
of right now, I am continuing to strive after Christ and a set-apart life. I don't know exactly what God has in store for my future, but I do know that He has it all planned out. I am excited for what is to come, and for an even closer relationship with my God.
And that is my story.
What's yours?
In His Love,
Jessica