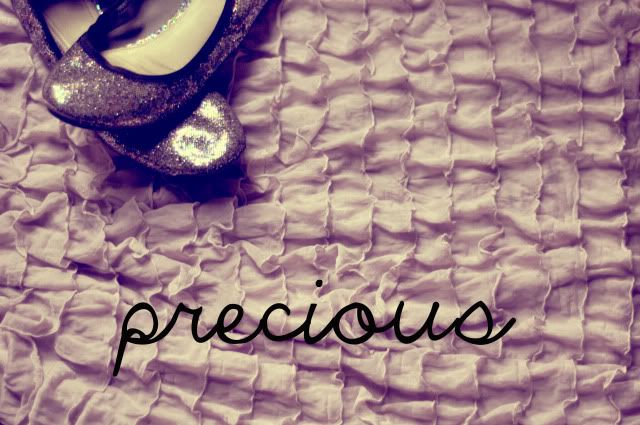 1 Peter 3:3-4 (English Standard Version)
Do not let your adorning be external—the braiding of hair and the putting on of gold jewelry, or the clothing you wear—
4
but let your adorning be
the hidden person of the heart with the imperishable beauty of a gentle and quiet spirit, which in God's sight is very precious.
Though many of us have heard these verses numerous times, it is never bad to be reminded of how we should act and adorn ourselves. I especially love how this version of the Bible states that a gentle and quiet spirit is
very precious
in God's sight.
Think about how it would feel if the God of the Universe personally told you He thought you were
precious
; valued, of high esteem, dearly beloved.
That is something I will be working on this next week; being gentle, humble, and quiet in my spirit. Exchanging my own obnoxious, sinful desires for the peaceful, precious ones of God. What could be greater? I long to be precious in the sight of my Heavenly Father. Do you?
In His Love,
Jessica