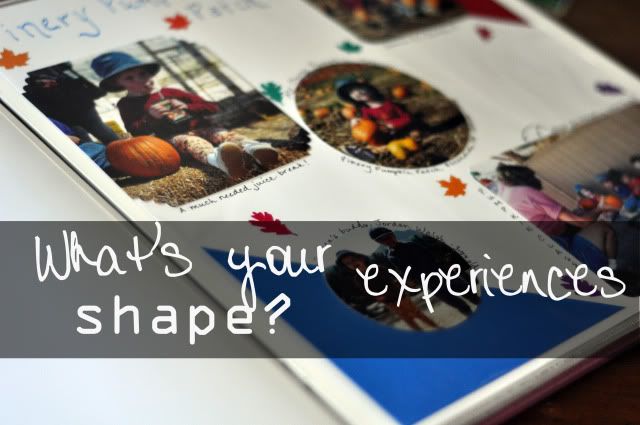 As I've thought and prayed about writing this post, my eyes were opened even more to God's divine plan. Although it's taken several weeks for me to write this, I've seen how God orchestrated that time for me to learn and grow in my relationship with Him.
From the time we were born into this world, we have been experiencing new, different, and even the same things. Some things from our life stick out more than others; maybe the birth of a sibling, the first day of kindergarten, or that time when you did the most awkward thing at the most embarrassing time, we'll never forget those moments will we? :)
As you look back into your past, most assuredly there are things you want to forget, and others that you want to hold onto forever. Experiences help shape us into the people God wants us to be. Those moments were allowed by God and we should use them to help us determine our shape. You may be wondering what in the world the past has to do with our future? What we can do is
learn
from those past successes and regrets. Most importantly, I believe, is learning from our mistakes. God knows I've made way too many of those, but looking back on my life, I can learn and grow through those experiences. Even though I've sinned and made wrong choices, if I'll let Him, God can use those for good and for His glory!
2 Corinthians 1:3-5
(ESV)
Blessed be the God and Father of our Lord Jesus Christ, the Father of mercies and
God of all comfort, who comforts us in all our affliction, so that we may be able to comfort those who are in any affliction, with the comfort with which we ourselves are comforted by God. For as we share abundantly in Christ's sufferings, so through Christ we share abundantly in comfort too.
I know that when I've struggled through those hard times, God has brought me abounding comfort! Through trials and temptations that I've faced, I can now be understanding and bring comfort to someone else who is hurting. God uses our most resented, unwanted, regretful experiences for our ministry. As Christians, we need to be repentant of those sinful moments and be willing to share with others, so that God can receive glory for them. Nothing happens that God isn't aware of and cannot use.
"Experience is not what happens to you. It is what you do with what happens to you." ~Aldous Huxley
I pray that you have grown closer to the Lord and better understood your purpose and your shape through this "series" of posts. :) God can use each of us for His glory, if only we would be willing to surrender our all to Him and serve Him faithfully as redeemed disciples of Christ.
In His Love,
Jessica
------
What's Your Shape: Spiritual Gifts (Part One)
What's Your Shape: Heart (Part Two)
What's Your Shape: Abilities (Part Three)
What's Your Shape: Personality (Part Four)